Next Events
23rd World Congress on Integrative Health: Healing with Peace
The 23rd World Congress is dedicated to advancing our knowledge and use of Integrative Health - the blending of Eastern and Western Medicine
September 30, 8:00 AM – 3:30 PM PDT
October 1, 8:00 AM – 5:30 PM PDT
October 2, 8:00 AM – 5:00 PM PDT
Saturday: BLOC15 Event Venues
252 2nd Street, Oakland, CA
Sunday and Monday: Zhi Dao Guan, The Taoist Center
3824 MacArthur Blvd, Oakland, CA
You can choose to attend in-person or live-stream
50th Anniversary Celebration of Zhi Dao Guan and Wu Tao Kuan
Saturday 4:00 PM - 8:00 PM PDT
at Bloc 15 with performances and dinner
Organized By World Congress on Integrative Health, Global Dragon TV, Zhi Dao Guan, and International Center for Integrative Medicine.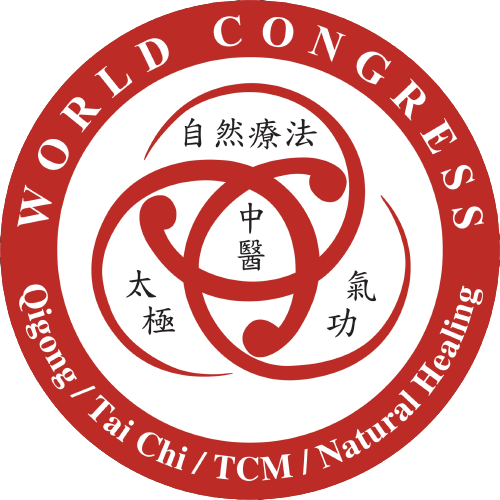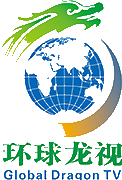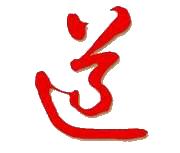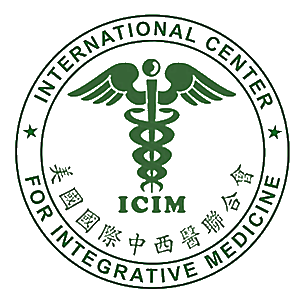 We thank the following sponsors and exhibitors for their generous support of the World Congress:
PLATINUM

SPONSOR:

$10,000+ USD
GOLD

SPONSOR:

$5,000 to $9,999 USD
SILVER

SPONSOR:

$1000 to $4,999 USD
BRONZE

SPONSORS:

Up to $999 USD
Topico Chico

ICIM

Zhi Dao Guan

Global Dragon TV

Marketing automations

Mayway Herb Company
Event Speakers
ALEX FENG, PhD, OMD, LAc

Founder, Zhi Dao Guan, The Taoist Center

ALEXANDER BOYD, BSc (Hons), CertEd, PhD, FRSA

Founder, Intercultural Roots

AMY MATECKI, MD, LAc, FACP

Medical Director for the Center for Integrative Medicine, Alta Bates Summit Comprehensive Cancer Center

ANITA MARSHALL, DAOM, Ph.D, Pharm.D, L.Ac.

Pharmacist and TCM Practitioner, Faculty

ANN COLICHIDAS

Chow Qi Gong Integrated Healing system

BETTY LEE

Chow Qi Gong Practitioner

BEVERLY RUBIK, PhD

President/Founder of the Institute for Frontier Science

CATHY MU

Founder, TheThrivingFoundation

CHERYL SCHWARTZ, DVM

Founding Member of American Holistic Veterinary Medical Association

CLOE COUTURIER, DMQ, CO, CSTD, EHP-C

Energy Healing Practitioner/Clinical Qi Gong

Dame Dr. Rev AMA LIA WAI CHING LEE

Medical Intuitive Healer, Founder of Infinity Quantum Qi-Gong,

ERLENE CHIANG, DAOM, Dip. OM, LAc

Director, Wen Wu School of Internal Martial Arts

ISABELLE ZAYAS

Chow Qi Gong Practitioner, Author and Public Speaker

JOHN TRAVIS, MD, MPH

Founder,, first Wellness Center

JULIE ANNE GRIFFITH, MD, MS, CMT, MIM, BCIP

Integrative Neurologist

KARILEE HALO SHAMES, RN, PHD and RICHARD SHAMES, MD

Clinical Specialist in Psychiatric Nursing and a Certified Holistic Nurse/Faculty Florida Atlantic University

KAY LAHDENPERA, RN, MPH

Former Manager, Region X, Title X Family Planning Clinic, Alaska

Lama Somananda Tantrapa

Lama Somananda Tantrapa, Academy of Qi Dao

LEWIS REGEN

Master Teacher, 1440 Multiversity

LORI CHORTKOFF HOPS Ph.D., DCEP

Licensed Psychologist, DCEP, certified Logosynthesis Practitioner and instructor, and Reiki Master

MARISA VOCCA

Sinologist, Qigong Master

MARY JO BULBROOK, BSN, RN, Med., EdD, EMP/S/I, HTP/I

President of Akamai University

MARY ZELMER

Qigong Master Healer and Teacher

MELINDA CONNOR, D.D., PH.D., AMP, FAM, EHP-C

Director of Research, Akamai University

MICHELLE GREENWELL, BA Psych, MSc CAM, Ph.D. CIH

Movement Specialist

NADIA LINDA HOLE, MD

Qi Gong Master Practitioner

ROSE HONG

Executive Producer, Global Dragon TV

SHIN LIN, PhD

Integrative Medicine Faculty, University of California, Irvine (UCI)

STANLEY NGUI-HON-SANG, PhD, IMD

Chief Integrative Medicine Doctor

SYNDI SEID

Founder of Advanced Etiquette

TED CIBIK, ND (Traditional), PhD, DMQ(China), CHFS

Founder, Inner Strength

TERRY SHINTANI MD, JD

Founder, Integrative Medicine Clinic, Traditional; Hawaiian Healer

TROY BENNETT, Ac, DHS, IMD, RNP

Founder, BAQ Center
In The News
Inaugural Tai chi and Qi gong as Whole Person Health Conference
World Congress is in person and livestreamed with CAB CEUs awarded
When the ashes are scattered at 2:00 pm, there is a Viewing Reception at 100 Yacht Road, San Francisco - all welcome!
Upcoming events
Nothing on today's schedule

24rd World Congress on Integrative Health: TBD